Why do we need the European courts? In this section, you will learn about the European Court of Justice and its contribution to European integration. First, you will be given a brief overview of what the Court is and does. Then, the discussion will focus on the critical questions of the activism of the ECJ and the influence of its case law.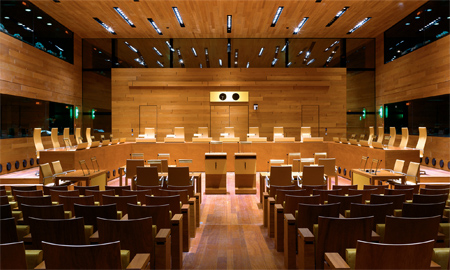 The ECJ is the highest court of the European Union. The position of the ECJ as a final arbiter on EU legal matters is one of the defining features that that makes the European Union more than a standard international organisation. It was created in 1952 to resolve disputes for the European Coal and Steel Community. Today, it is comprised of 27 judges appointed by the Member States and 8 Advocates General who present opinions on cases brought before the Court. The number of judges has been expanding with each enlargement. Its work is supported by a lower tribunal created in 1989: the Court of First Instance (Corbett, Peterson & Bomberg, 2012, p. 64). The ECJ is a multilingual institution and all  23 languages of the EU can be the languages of the cases.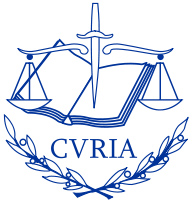 Visit the official website of the ECJ. This is where you can find all the case studies and the information about the judges.
There are in fact two courts: the European Court of Justice (ECJ) and the Court of First Instance (CFI), ensure that EU law is equally applied across the EU. If EU law was interpreted solely by national governments and national courts then it would be possible (in fact quite likely) for European law to be applied differently across the EU.
The European Court of Justice (ECJ)
The European Court of Justice is the highest court in the European Union on community matters. Its main duties are:
To make sure that EU law is interpreted and applied equally and fairly across the EU
To  ensure that EU institutions, member states, businesses operating in the EU and citizens living within the EU do as the law requires.
Have a look at the following web link from the Europa website to see how the Court is composed and what it does.
The Court of First Instance (CFI)
The ECJ is assisted by the Court of First Instance. The CFI was established in 1988 to aid the ECJ with an overburdened workload.
It deals in particular with:
Cases brought by individuals and companies
Cases pertaining to competition law
The Court of First Instance is, like the ECJ, composed of one judge from each member state but unlike the ECJ it does not employ an advocates-general system as standard practice, but does retain the right to use a judge as an advocate-general should it be deemed necessary. Please note that in terms of superiority between them, the CFI is subordinate to the ECJ.