And now for something a bit lighter. . . EU myths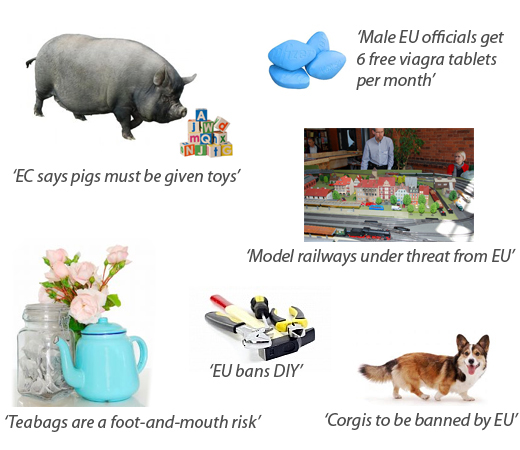 The EU often gets quite bad press coverage across Europe and particularly in the UK on the basis of 'over-the-top' legislation. However, often a lot of what is written is exaggeration or based on a lack of understanding of complex pieces of legislation. It's true that the EU can legislate on areas such as the size of bananas, but read on … the truth of the issue is often far removed from what you read.
Read this Independent newspaper article: The measure of a good banana: Britons love a Euro-scandal – whether it is true or not. As you will see sometimes, the stories are distorted and sometimes they are just plain wrong!
Check out an extensive and up-to-date inventory of myths about the EU
Calendar
January 2023
M
T
W
T
F
S
S
1
2
3
4
5
6
7
8
9
10
11
12
13
14
15
16
17
18
19
20
21
22
23
24
25
26
27
28
29
30
31